News

RESIDENT INSPECTS RELOCATION OF NATIONAL LIBRARY (YANGON)
RESIDENT INSPECTS RELOCATION OF NATIONAL LIBRARY (YANGON)
Source: mitv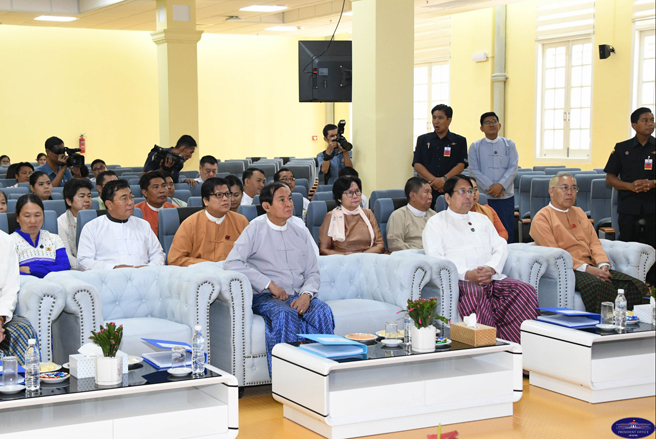 President U Win Myint on Wednesday afternoon inspected the relocation of the National Library (Yangon) to a building on the Merchant Road in Pabedan Township of Yangon Region. Union Minister for Religious Affairs and Culture Thura U Aung Ko reported on the building renovation process, budget allocation, digital library and library automation and related matters.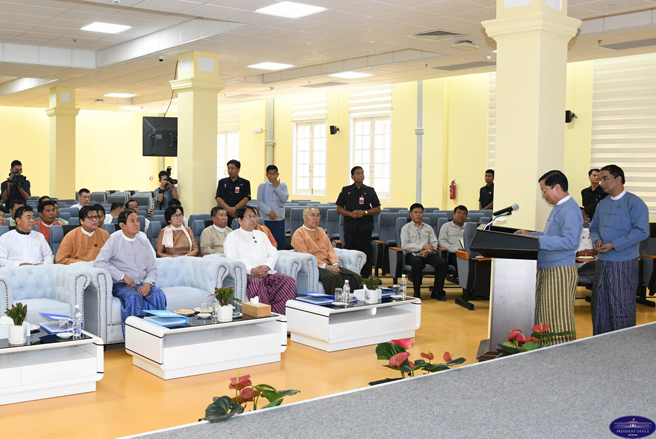 The President stressed that the decision to relocate the National Library (Yangon) to a convenient environment was made for the public to easily get access to the Library. He called for cooperation and efforts for quality construction and renovation, timely completion of the relocation process and also for creating an environment useful for the public.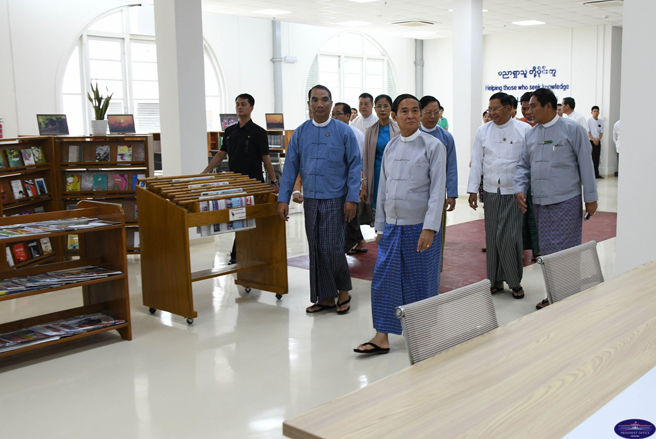 Officials also reported on a series of matters including requirements and conservation of historic buildings. After the meeting, the President inspected the National Library (Yangon).
The Nation Library (Yangon) is being moved from Yankin Township which has a large collection of books, periodicals, manuscripts, hand-written letters and other rare books as well as literary materials.
Source: mitv
Pho: President Office